Manufacturer: Daiwa
Origin: Made in Japan
MSRP: 56800 JPY
Frame Material: Aluminum
Sideplates: Aluminum/Composite
Gear Ratios: SH 7.1:1 or XH 8.1:1
Weight: 195 grams (7.1:1) 205 grams (8.6:1)
Line Capacity: PE 1.5 = 200 meters
Retrieve IPT (Inches Per Turn): 29.53 (7.1) / 35.83 (8.6)
Bearings: Mag Sealed 12 crbb & Magsealed + 1 Roller Bearing
Spool: G1 Duralumin "PE-Tuned" Long Distance Spool
Braking: Magforce Z / Zero Adjuster
Spool Diameter: 34mm
Drag Stack: ATD Carbon with audiable clicker
Max Drag: 13.23 lbs
Audible Drag: Yes
Retrieve(s): Left and Right Hand
Handle Material: Aluminum
Handle Length: 100mm
Note: 7.1:1 Features Forged, Machine Cut Alloy Digigear
XH 8.1:1 featrures solid Brass gearing,
SH/XH models are equipped with Hyper Digigear Pinion
JDM Rating: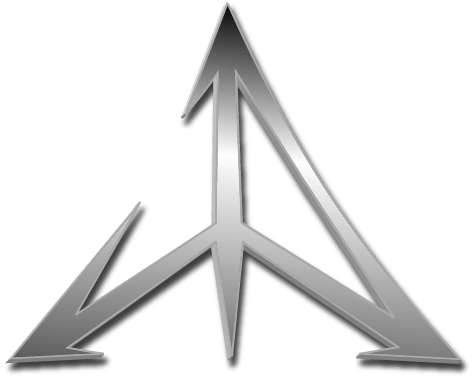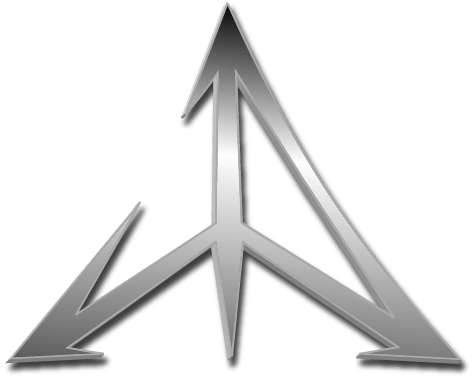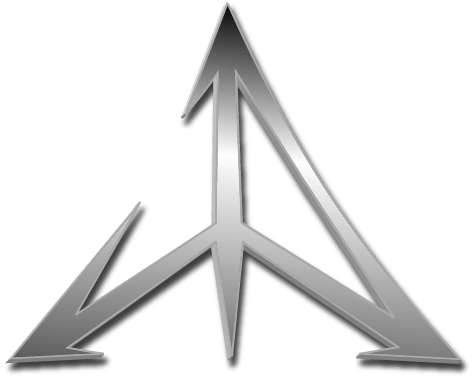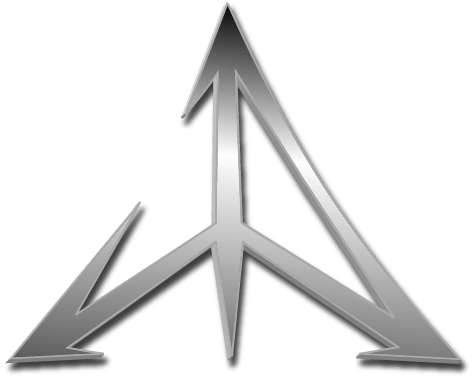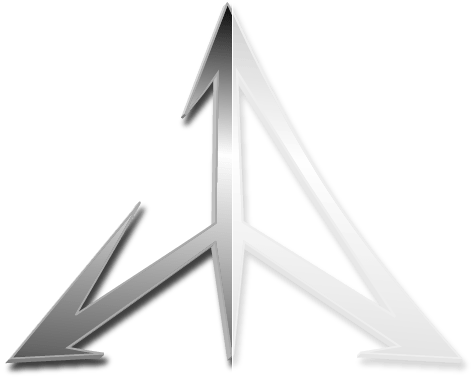 In 2019, Daiwa introduced the Morethan PE TW 1000 in the SH (7.1:1) and XH (8.6:1) gear ratios. As a huge fan of the older Daiwa Zillions and SV103 (a recent final bid farewell to that frame/platform), I've personally been left wanting and expecting more when it came to the rebirth of the Zillion. While the newer Zillion TW variants are very solid reels, the new low profile frame, and overall feel of them just didn't quite feel the same in my hands. In my opinion, they lacked that "it" factor that I was hoping for, especially given the available technology. After the release of the Steez TW (which I'm a big fan of) along came the Steez-A, an aluminum-framed offspring of the current Steez SV TW, and needless to say, my interest was piqued. I was already a fan of the current Steez TW offerings, so an aluminum framed version could be the replacement for the Zillion I had hoped for. Performance-wise…it is just that, but unfortunately, the aesthetics and use of some cheaper parts on the Steez-A kept me from holding to one or several… It just didn't tickle my nuts. So, I sold the one I had and continued to utilize my herd of Type R Zillions and SV103s while waiting for a worthy replacement.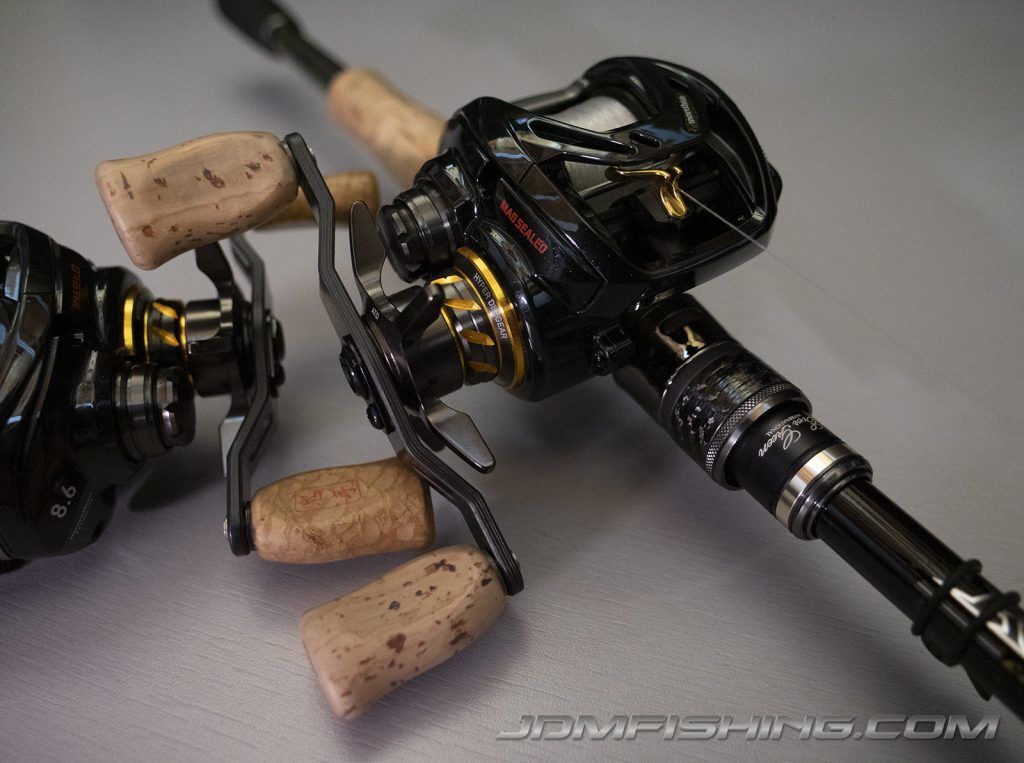 Well…all that changed last year when Daiwa announced the release of the Morethan PE TW. Basically, a PE-tuned variant built on the Steez-A frame and dual aluminum sideplates for extra rigidity to handle larger game fish. The 19 Morethan is actually designed for light offshore/saltwater/seabass duties, with aesthetics that are far more appealing to me than the first iteration of this reel. Sporting very similar color scheme to the prior Morethan, (which was built on the Zillion TW frame) the gloss black paint with subtle amounts of color-shifting flake, frame porting, deep gold accents, aggressive machine work, gold/black carbon insert, and just a touch of red badging, really caught my attention. Mag Sealed, available in two ratios, metal drag star, audible Ultimate Tournament Drag (carbon drag stack) with 13.23 lbs max, etc…sign me up, as this reel screamed out for heavy fresh water application use.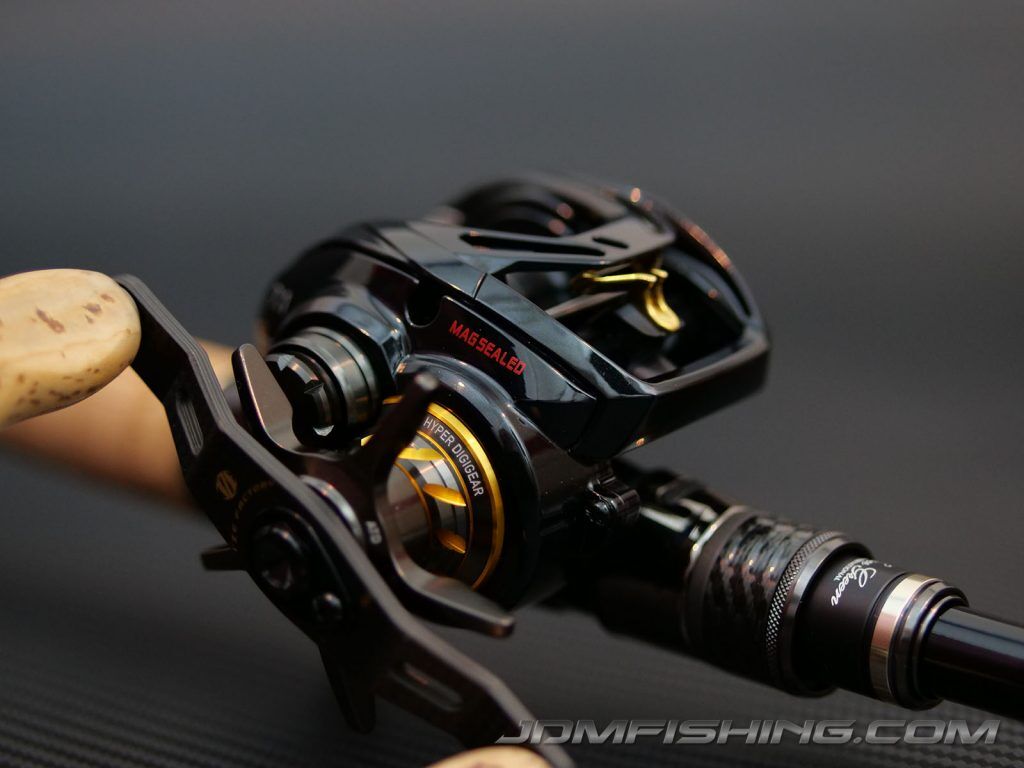 As soon as it was available, I grabbed the 7.1:1 ratio first, as I personally prefer the extra torque and versatility that a 7.1:1 ratio reel brings to the table. Anxious for it to arrive, I had already planned out what it would be paired with, and what testing would come first. It showed up a few days later and…out of the box…BUTTERY smooth, stout and gorgeous, but I would be doing you a disservice if I didn't mention that one of my first concerns was how the black, metallic paint would hold up. The finish seemed robust, as it's quite thick, but being it's a glossy paint, I was of course thinking about how easily it would show wear. I was also a bit concerned about how this reel would handle fluorocarbon, being it was supposedly utilizing a spool tuned for PE (braid) along with a high speed level wind to help prevent "line dig". There was only one way to find out and that was to get her out on the water.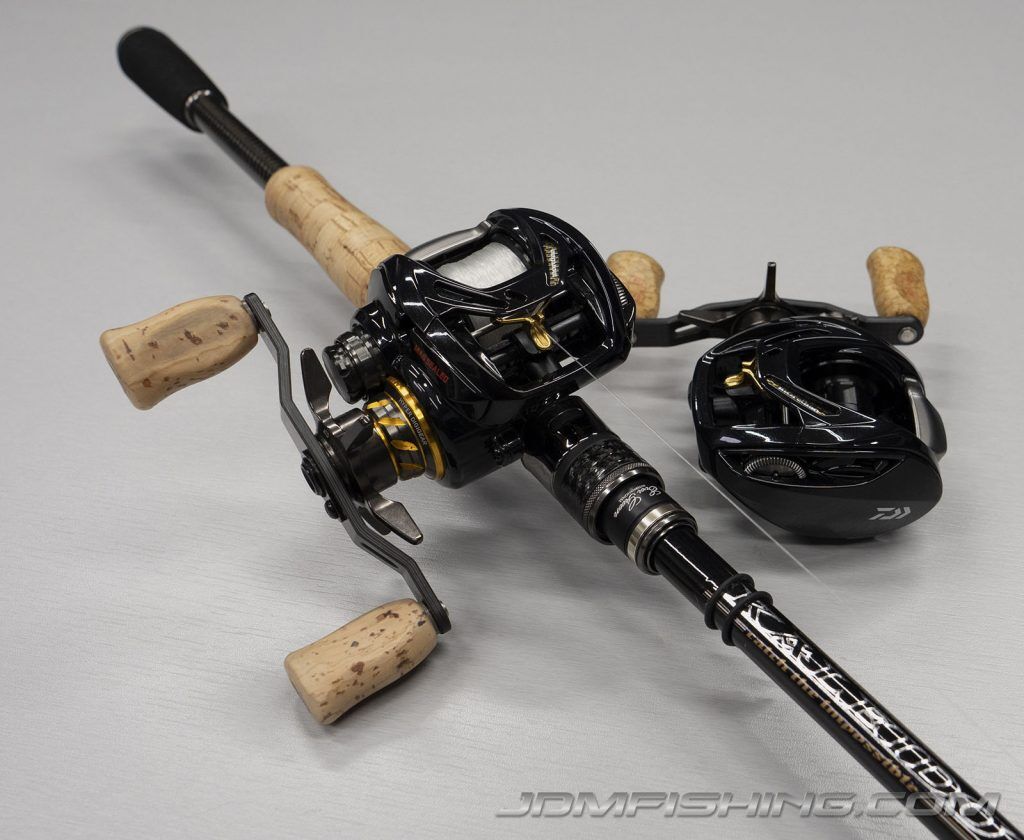 While weight is never a deciding factor for me when purchasing reels, it should be noted that the SH 7.1:1 weighs in at 195 grams, while the XH 8.6:1 hits the scales at 205 grams, respectively. The difference in weight is the result of the different gear materials used during manufacturing. The 7.1 utilizes a Duralumin main gear and pinion, while the 8.6 uses solid brass for its drivetrain. Why? Well…the 7.1 gear set will have larger teeth and thus, can benefit from the weight savings the lighter Duralumin material can provide without fear of gear failure, while the 8.6:1 gear/pinion will utilize much smaller teeth which will require that extra durability that brass provides. The brass, of course weighs more, hence the 10 gram variance in the two models' weights out of the box.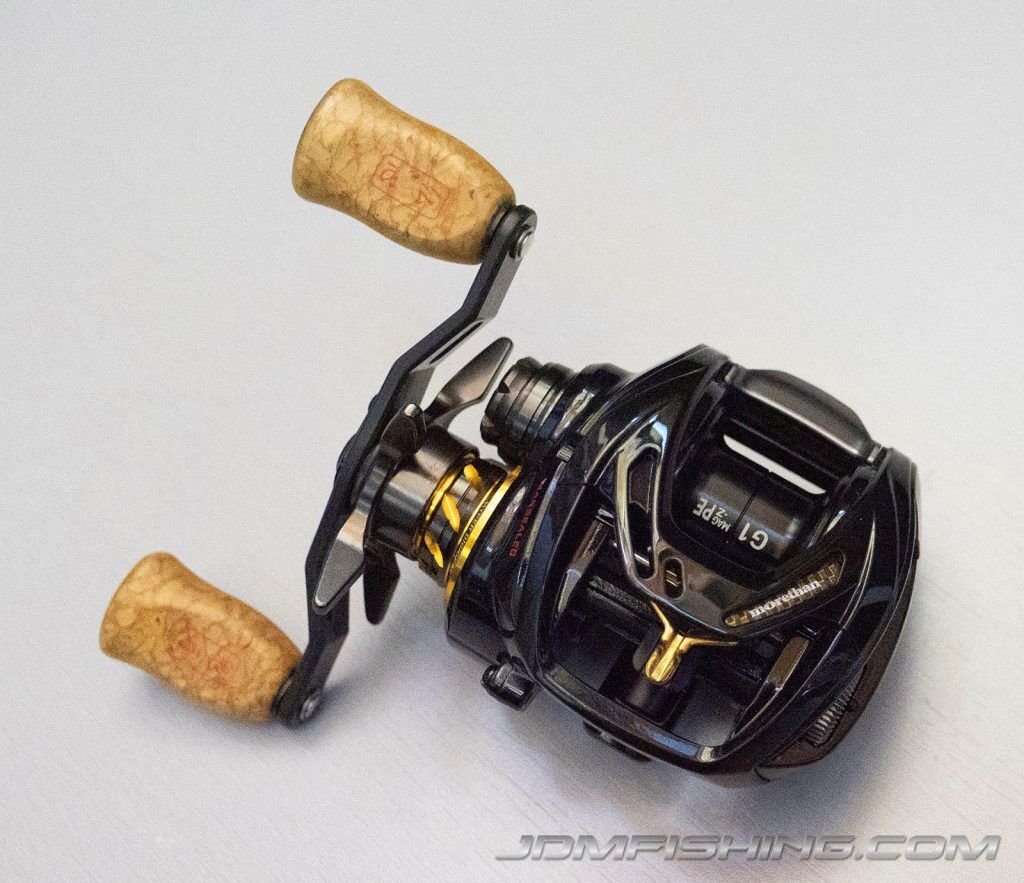 I'll admit…I have a problem leaving any reel I buy stock and almost always swap out bearings, add dress up parts, tune inductors, etc…sometimes before even trying the reel out as it came from the manufacturer. I knew I had to give this one a fair shot before any mods were made, so I kept it simple, and only swapped the handle/knobs out. I replaced the stock 100mm aluminum handle assembly with 90mm of I'ZE Factory carbon fiber goodness and some Daiwa original cork knobs, bringing the weight down and making it a much nicer match for the rod, aesthetically. With my OCD temporarily tamed, the rest of the reel remained the way it shipped from the factory. I spooled it up with some 12lb. Sunline Shooter FC, mounted the Morethan on a brand new Evergreen International Rapid Gunner RSR and hit one of my favorite lakes for some "alone time".
First rig tied up on the combo was a custom 1/2 oz football head jig (lead) and 4" Keitech Crazy Flapper trailer that had been cut down. Brakes set at 10/20, and I let er rip…cautiously. The first cast revealed that braking (as with most SV spools) was too controlled for my liking, and distance was just "ok". I backed the brakes off to 8/20…a bit better, but still not the distance I was hoping for. Of course, as most of us know, the rod plays a big part in this equation, but the Rapid Gunner, with its true fast taper, seemed to be well within its comfort zone with nearly 1oz. total weight on the end of the line and the rod was loading up nicely. I backed the brakes off again…6/20 and made another cast. Now we were getting warmer as I got much better results at this setting. More important was the fact that the "PE tuned" Morethan seemed to handle the fluorocarbon very well, which was putting a smile on my face.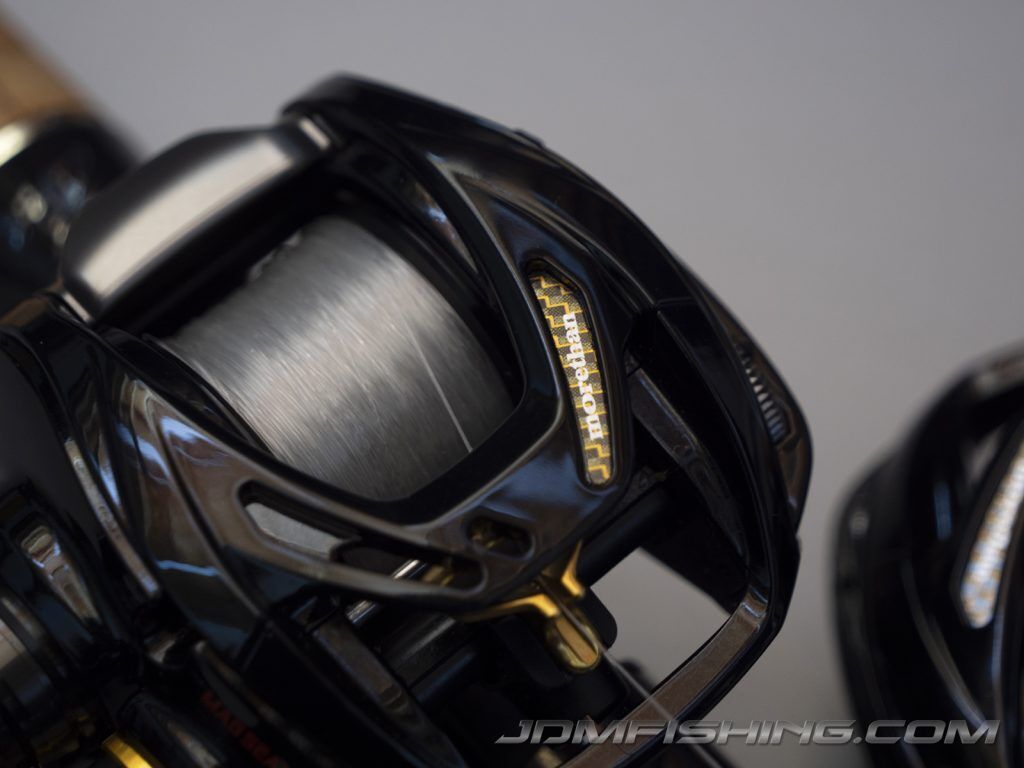 Next rig tied on would be a 1/4oz bullet weight with a 10" worm, and 3/0 Owner Wide Gap Plus hook. Total weight, about 5/8-3/4oz. and the Morethan plays nice, allowing me to get the distance I need without getting squirrelly…even with decent head-winds, which is where the SV spools really shine. Not too long into testing this combo/rig, I was presented with a solid "thump" at the other end of my line. I reeled down and set the hook on what ended up being a decent fish in the 3.5lb. range. The Morethan handled it beautifully, without a bit of flex, or any shift in the palm plate. While fighting the fish, I backed off the drag a bit (on purpose) so I could hear that magical "clicking" sound that is music to my ears. The Morethan's drag is very smooth in stock form and I did not experience any hard startup. The aluminum frame and gear side plate make for truly a solid foundation, one that reminds me so much of the original Zillions. The very next cast produced another, slightly smaller fish, and again…I had that warm, fuzzy feeling inside. It seemed that Daiwa had put together a very nice package, indeed.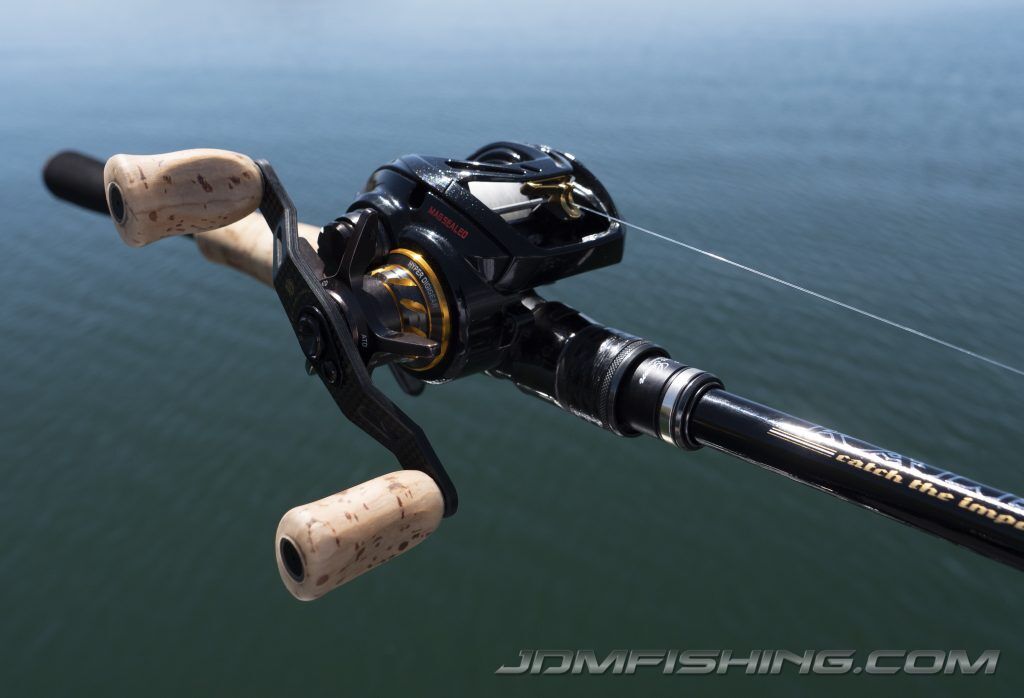 As much as I wanted to keep on fishing the rig I was catching fish on, it was time to spool up some braid and see how she did with that "PE Tune". 40lb. Samurai braid, a Monka Lure Works FP Crawler (2oz.), and a Deps Bull Shooter Jr. (2.25 oz.) were on the menu. As expected, the Morethan put on a show allowing me towing both the crawler and the B.S.J. long distances without fault. The retrieve…effortless and I can say that this reel is stout enough and has got the power to handle this weight class of baits very well.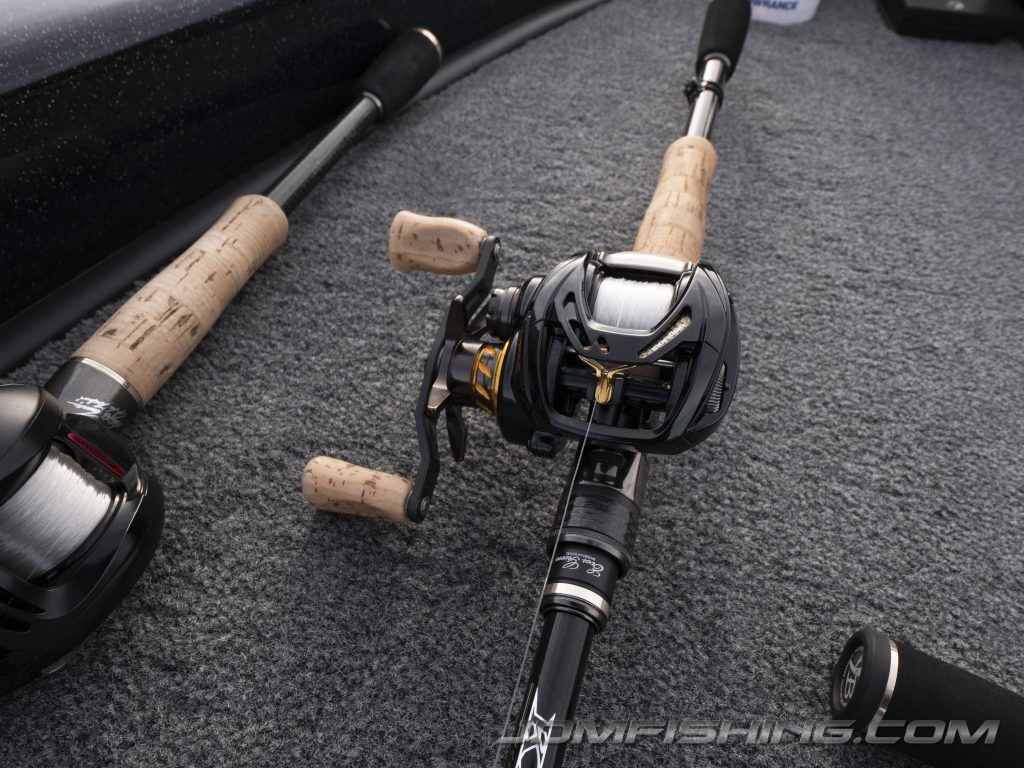 Palming the Morethan is as to be expected with the new Daiwa Steez offerings, very comfortable in my hands. Although I have had quite a few people mention that they feel the older Steez are more comfortable to palm, (and I agree as they are a bit narrower/smaller), I still find the new platform to be very ergonomic despite it being slightly wider at the front.
The Magforce brake dial is located in a great spot, but it's not easy for someone like me with big hands/fingers to adjust, which is both a blessing and a curse. On one side of this, I can't make "accidental" adjustments during a cast or while palming, but on the other, it can be a bit tricky to do when I actually do want to fine-tune my brakes. Either way, Daiwa did a great job overall with placement, in my opinion. Removing the palm plate requires flipping a small lever on the bottom side of the frame that releases the cover, allowing access to the spool. The palm plate takes a bit of wiggling to get it out, but its a nice snug fit when secured. The Morethan utilizes a G1 Duralumin SV spool with an inductor that makes up the "better half" of the Magforce Z system utilized in this reel. Even though I am personally not a huge fan of the SV spools in stock form, as they tend to be heavily braked and I prefer them a bit "wilder", I've ended up making a couple of fine tweaks utilizing Daiwa's revised mechanical cast control knob, now dubbed the "Zero Adjuster" and have ultimately settled with the brakes set at 4-5/20, depending on the situation. More surprisingly is the fact that as of now, these PE-tuned G1 SV spools still remain in stock form and I haven't made the usual mods to them that I normally would, nor have I tested other 34mm spools in the reel…yet. The inductor spring is one of the heavier used by Daiwa, and as a result, the inductor spends less time in the magnetic gap, thus allowing for a bit faster spool, which is a big plus in my book.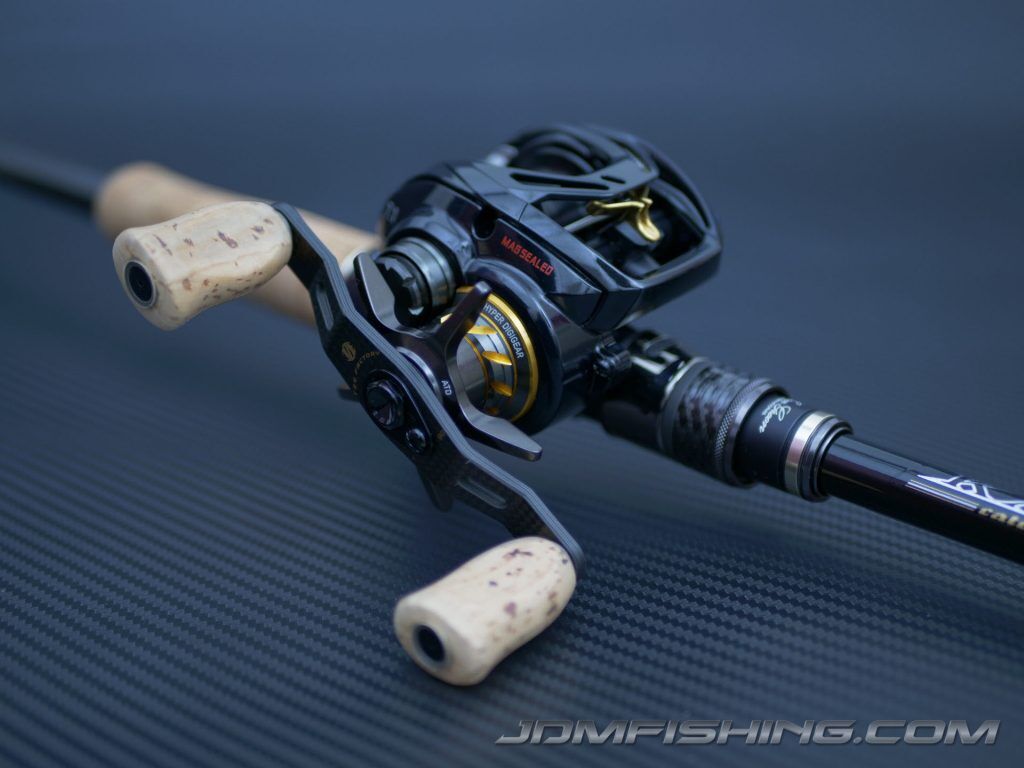 One thing I do love about this reel, although its a small detail, is that it also sports an aluminum drag star, something I personally prefer to the Zaion/Composite stars used on the Steez SV TW and many other Daiwa offerings these days. I know there are weight savings to be had as a result of using the composites, but I prefer the quality feel and rigidity of aluminum parts myself, and sincerely hope that Daiwa keeps using these somewhere within their product lineup for years to come. Other than that, the thumb bar engages and disengages smoothly and positively, as does the T-wing aperture which keeps getting smoother, and more refined with each version/year it's produced. Downside?…Mag-Sealed bearings won't be serviceable and will need replacing if they go bad, but these newer iterations have proven themselves over the past few years, and I hear very few if any negative feedback about them. Personally, I haven't had a single issue, but only years of use will tell.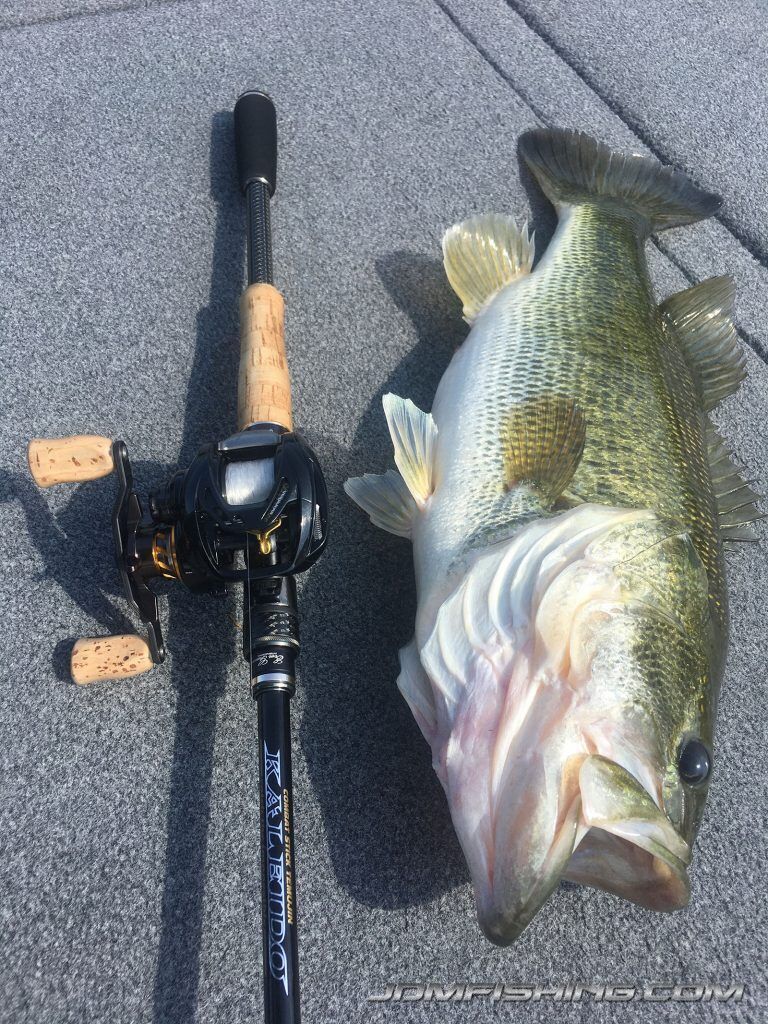 Fast-forward…many months later. I now own a pair of the Morethans (one in each ratio) and have spent a lot of time on the water with them. One of them remains on the EG Rapid Gunner RSR for bottom contact duties, primarily big T-rigs, and football heads, while the second (8.6:1) mainly resides on a Designo Semi Order Vantage used for tossing a variety of baits/rigs weighing up to 2 ounces. They have both remained extremely smooth, and casting performance has been outstandingly consistent. The 2019 Morethans really have the power to spare putting many quality fish in the boat with ease, including quite a few largemouths well over 6lbs, along with a couple more coming in at just over 7 and another just under 8lbs. I've yet to feel like I was ever "fighting" the fish, and have been in control during the whole process, from hook set to lipping or boat flipping. This reel has got PLENTY of torque, it's stout and stays put without flexing or feeling strained at all. The audible drag is absolute music to my ears when there's a good fish on the other end of the line and it's a feature that you'll either love or hate. I, for one, have absolutely loved it since first hearing of, and using it with the Daiwa Z2020 some years ago. More manufacturers have started implementing the audible drag in newer bait casting offerings over the last few years, and this feature is a welcome addition in my eyes. We also believe it should be a standard issue on most upper-end reels. Above and beyond all of this, is that the audible drag of the Morethan is as smooth as I have ever felt for a stock system. It's honestly quite good and has not left me wanting to upgrade the OEM drag stack, which is shocking for me. With 13+ lbs of power, it'll also handle larger fish beautifully.
The big surprise here (for me), is how well the 2019 Morethan handles fluorocarbon. I was very hesitant about how it would do so, is it's touted as a PE-oriented reel. Past experiences have been "less than favorable" with reels stating such, but this has been far from the case with the 19 Morethan, and my experience has been quite good. With that said…frog season is upon us, so I can't wait to mount a Morethan to my favorite frog rod, and put the 8.6 to the test with some heavy braid in the slop. I also plan on seeing how well they can handle some flipping and light punching duties. With the stature of these reels, I won't be surprised if they easily pass the test… we shall see.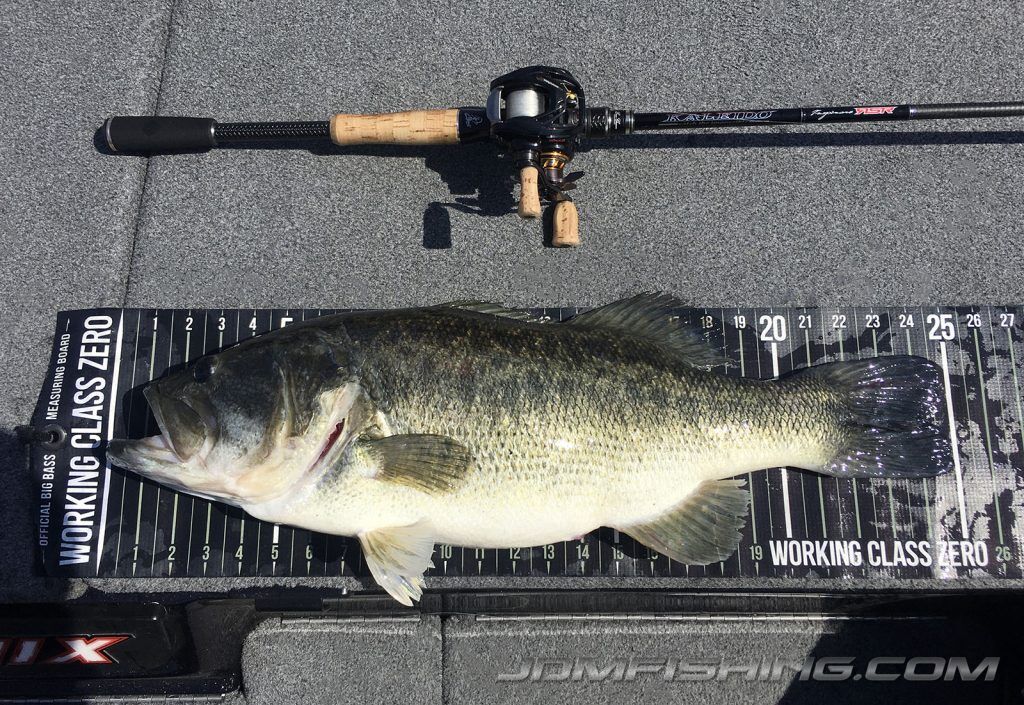 As of now, with the good amount of time I've spent fishing these reels, my feeling is this. The 2019 Morethan is a solid deal at asking price and delivers the quality you'd expect for the money. It easily belongs in the same league as the Zillions of yesteryear that have become some of the most highly regarded reels ever produced. In some ways, the 2019 Morethan surpasses the older platform, such as in smoothness/refinement, and ergonomics (which I know is debatable), but the original Zillions have also earned their permanent places in both my heart and lineup. With that said…I have not always been the BIGGEST fan of the T-wing system, as early iterations felt a bit "gimmicky" or sloppy to me, BUT, Daiwa has refined this system over the years, and I can now say that I'm a real fan of it. It's gotten to a point where its been "polished"/fine-tuned, and now feels solidly integrated. I own over a dozen T-winged reels ranging from Steez CTs to Steez SV TWs, to 2019 Morethans and I'm very happy with their performance. The "PE tune" plays really nicely with fluorocarbon, making this reel even more versatile, and casting performance is solid. Drag is smooth and powerful while being "noisy" in the best of ways. What about that gloss black, metallic finish? Now I am someone that takes extremely good care of my gear, using reel covers at all times when not in use, so I may not be the best person for testing real-world durability, but the paint has held up extremely well thus far, showing very minimal, if any signs of wear/scuffing. A nice change from some of the less-durable Daiwa finishes of the past. So… quite simply put…the 2019 Morethan is a refined beast. That "solid" build quality, and use of upper-end parts alone, translates into a reel that truly deserves respect in my book. Couple these things with the refinement, audible/powerful drag system, very good casting abilities and overall smoothness of this reel…you've got a contender that NEEDS to be on your very short list as one that can go toe-to-toe with some of the very best ever made.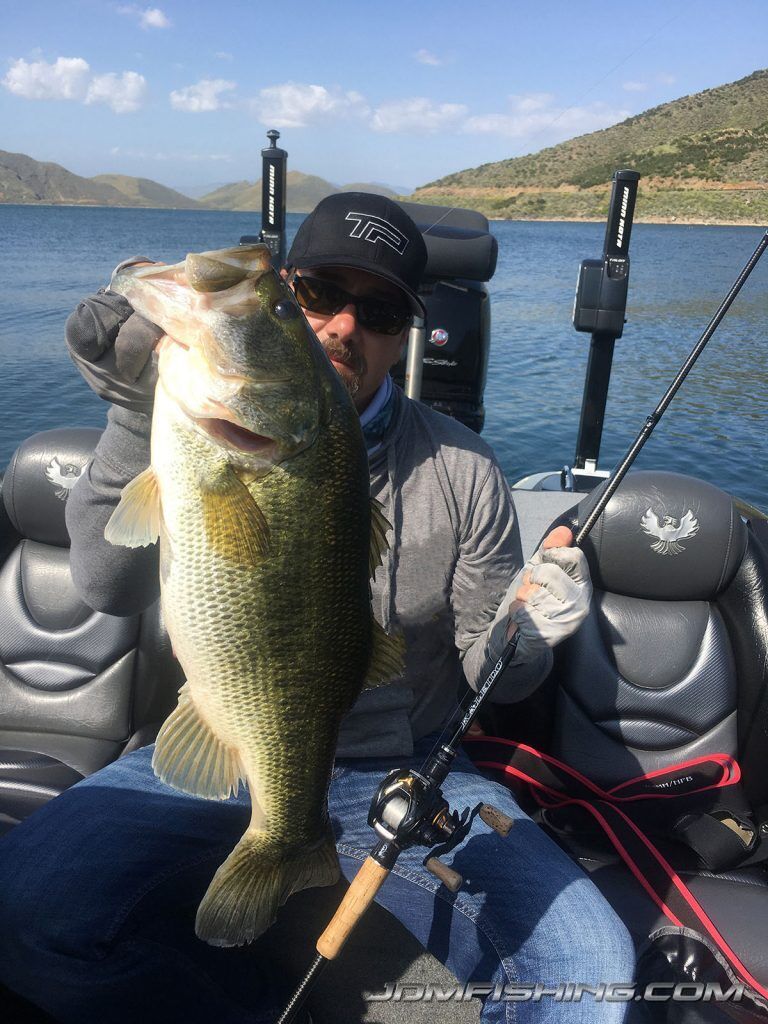 -RISE