grip: Reel seat is minimized with IPS 16 direct release (reversing tune) seat nut with 2 types of carbon,
There is no thread when mounting the reel. Both the seat and grip are treated with non-slip stone.
Grip design that removes the waste to the limit to the operation
reargrip: same as high grip processing of EVA, texture is super hard
Pursuing a shape that is easy to hold at a minimum
The end part is combined with the accumulation rubber and peels off the end seal to be an open end.
frontgrip: By unifying the texture from EVA to the reel seat and eliminating the bad effect of the down lock
We can operate without sense of incongruity no matter where
front: Elimination of flashy decorations and glitter in recent years, with only white and red pins, metal parts with black anodized metal parts
It is a grade that silver goes into accent to put in a sharpener
Signs and decals by a round pen are coated with ultra thin
design: newly created decals for 2019 model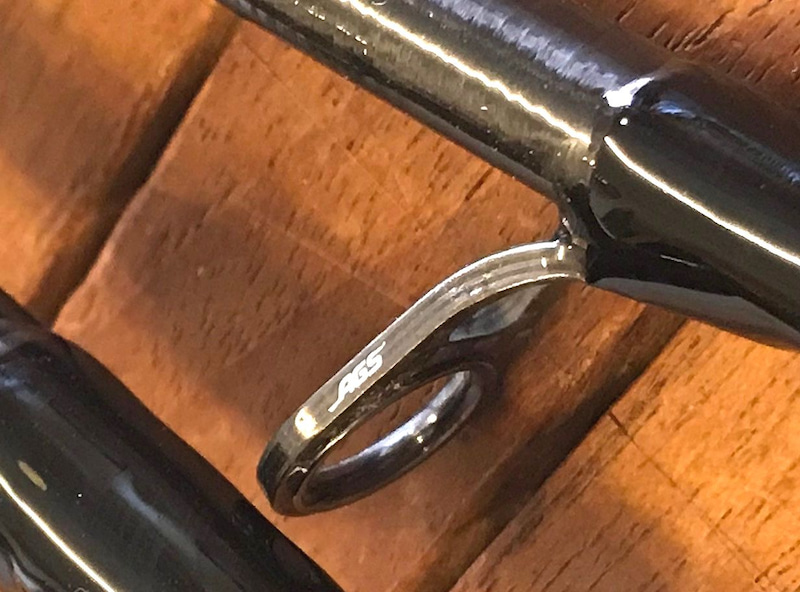 guide: Compatibility with AGS and Torzeite for sensitivity, lightness, and FMTSemiMicroGuideSetting
ZEROKELVIN FMTSW 852 MMM FULLVENT
specification
・ Length / 8f / 8f 5in / 9f: 2sec (3 series)
・ Weight 85g (+-5)
・ Reel seat / IPS Kai high grip special processing
・ Grip / super hard EVA + high grip special processing
・ Tuning / full finesse tune & echo tune
・ Peeling the end / seal makes it an open end
· Blanks / To Lelans 40t / 35t
・ Guide / AGS or Torzeito
· Metal parts / lightweight aluminum black
· Accent thread / extra fine one line (W + R)
price AGSmodel 58600 / Trusite model 54600