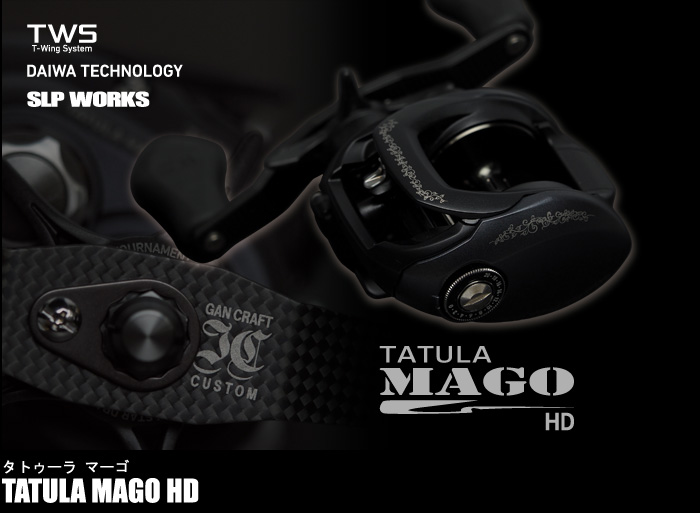 A heavy-duty reel specializing in the use of the big bait developed to cast and operate the heavyweight lure to the Jointed Claw 230 Magnum and KAITEN, and even the Jointed Claw 303 Shaku-ONE without stress.
Based on TAILA HD, a tough concept reel equipped with TWS, which is proud of DAIWA, it is a GAN CRAFT customized reel with the toughness that is indispensable for use of big bait and exquisite setting.
High capacity 25lb-100M line capacity, which is indispensable for big bait and giant bait games. In addition, a gear ratio of 8.1: 1 (91cm winding per rotation of the handle) covers quick winding, which is important for operating the joined claw in the flow, and hooking from the quick winding of the line slug after the action. Equipped with super high gear. It is a gem that can cast and operate giant lures all day long and sticks to monsters and anglers.