MODDED TO THE MAX, THIS METALLIC BLACK DAIWA-I'ZE FACTORY PERSONAL ORDER TD-Z HOLDS A SPECIAL PLACE IN MY HEART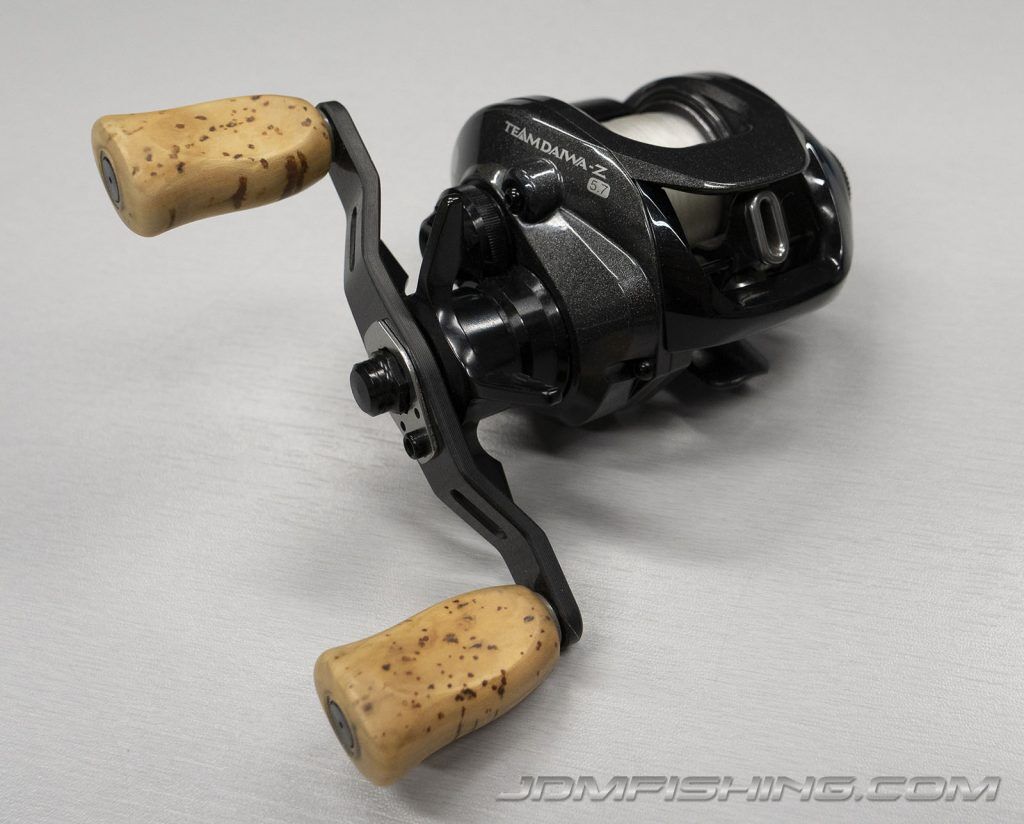 STOCK SPECS / BASE REEL: TD-Z 103M I'ZE FACTORY PERSONAL ORDER METALLIC BLACK
GEAR RATIO: 5.7:1 WEIGHT: 5.9oz BEARINGS: 11+1RB MAX DRAG: 8.8 Pounds
BRAKING: Mag-Force"V" IPT: 24 Inches LINE CAPACITY:12lb – 90m
HANDLE LENGTH: 80mm PRICE (JPY): ¥59400
CURRENT SPECS: GEAR RATIO: 6.3:1 Brass Gears WEIGHT: 6.1 OZ. BEARINGS: 11+1RB (YT)
FUSION AND ZPI SiC) MAX DRAG: 11.4 LBS.
BRAKING: Magforce/Fixed Inductor IPT: 29 INCHES LINE CAPACITY: 12lb – 110m
HANDLE LENGTH: 90mm TOTAL INVESTMENT: $1,200.00+ (USD)
YOU COULD CALL THIS ONE…MY FIRST TRUE LOVE
When you're passionate about tackle, tuning, and tinkering…it seems like it just never ends (and it doesn't). My heavily modded, limited run, Personal Order TD-Z is a perfect example of that. This metallic black PO started out stock, but there was no way I could leave it alone. After tuning a TD-Z US trail 100M early in my addiction, I felt confident enough to embark on a full build and this was the reel I was going to make "special". Now…this reel has taken many different forms along the way, but the current state is the final iteration. I wanted a versatile yet tough reel that could handle everything from moving baits to pitching duties if needed.
Remember…this was early on in my "disease" when I had only a few reels in the arsenal I had planned on building "funny how things change", so I definitely needed that extra bit of versatility. The build began with 6.3:1 Daiwa brass gears, Carbontex drag stack, ZPI SiC spool bearings, Zillion Type R handle and drag star.
As time went on, the evolution continued. A multitude of spools, dress up parts, etc. came and went, until that day. I had finally decided on what I wanted the final product to look like, and it was full steam ahead. With that said, it's still in the top 3 when it comes to most thorough makeovers within my lineup. The only parts that have remained from the early build, is the 90mm Type R CF handle, gear set, and drag stack.
The full list of mods is as follows:
Daiwa solid brass 6.3:1 Brass Gears
Carbontex drag stack (lightly greased)
Polished drag washers
YT Fusion Hyper HD+ spool bearings
ZPI SiC and Daiwa bearings throughout
Daiwa Zillion Type R 90mm CF handle
Megabass IP68 drag star
Megabass IP68 line guide
High speed worm drive/line guide
Megabass IS79 cast control cap
Daiwa TD-Z R+ drive shaft collar (black)
Daiwa SV103 drive shaft
Deps DR-100ZX nose piece
Hedgehog Studios:
Black pawl cap
Black line guide screw
Black screw set
Black mag dial screw
Black low pro thumb bar
Black aluminum knob caps
Custom Cerakoted semi-gloss black mag dial
Steez limited handle nut retainer
Black Avail handle nut
Itö engineering retainer screw
ZPI Mg RC002 Ltd. spool with polished spool shaft ends
And…a nice set of Daiwa original cork knobs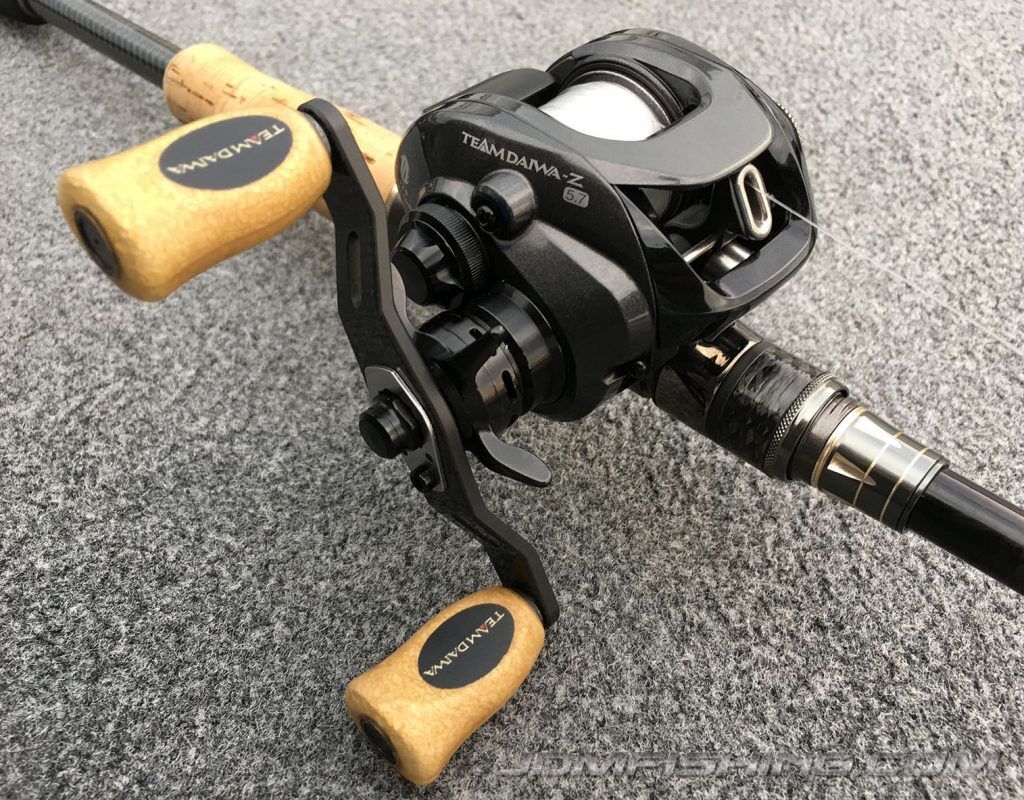 Near the end of its evolution, this metallic black PO was fitted with a megabass IS79 Dragstar and an EXTREMELY rare set of I'ZE Factory limited production Team Daiwa cork knobs.
Sentimentally, right next to that old beat up TD-Z 100M, this is "the one". She's buttery smooth, refined, light yet powerful, and her casting/pitching abilities are top shelf, thanks to the ZPI Ltd. 002 spool and YT fusion bearing combination. This reel wasn't built for long distance bombing, but more so for accuracy, and that's where this beauty shines. In it's current state, it's slightly heavier than in stock form and this is mainly due to the solid brass gears vs. the original aluminum gear set, but weight is honestly NOT something I focus on when tuning/modding reels. It's all about creating the right performance profile for the intended purposes, and matching up the right parts to make it happen. "Synergy" if you will…and although it's been a long road, this build is exactly what I was aiming for. I can throw everything from hollow-bodied frogs, to smaller swimbaits, jigs and senkos. Whether I am pitching creature baits or making solid distance casts with t-rigs, she's extremely capable, and diverse in her abilities, which makes its tough to put down once in hand. This reel has come a long way, and has been with me since very early on. A true "Frankenstein" in my collection that (in my opinion) is more beautiful than most reels ever produced. My love for this one runs deep, and I suspect she will be by my side until I make my final cast.
-RISE