LENGTH: 6'1″
POWER: LIGHT
TAPER: FAST/SOLID TIP
A super-aggressive super technical finesse rod that moves the entire light rig as you imagine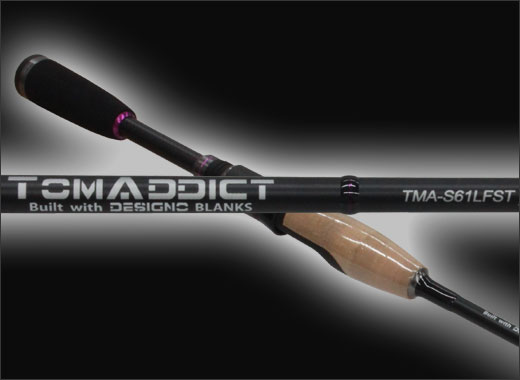 TomAddict's first spinning rod . 
What I asked for in this rod is just to operate the rig as you desire.
Manipulate the rig in 1 cm steps instead of using a large bowl.
A super technical one that intentionally manipulates the half stack, moves the rig according to the image you imagine, and brings it to the bite.
Employs extra-fast-taper ultra-sensitive solid tip.
This makes it possible to cast the light rig far away accurately.
After hanging the fish from berry to bat, according to the load changes into a regular taper that bends cleanly.
The highest level in the series of operations to catch the fish surely, to make sure the thing, and to catch the fish.
The finished spinning rod is different from the previous spinning rod.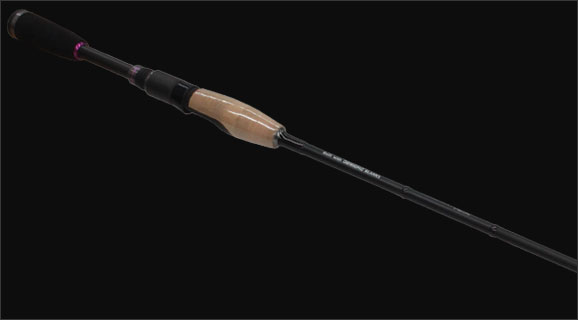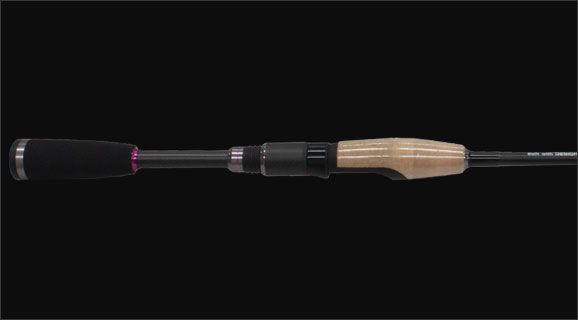 Blanks
TMA-S61LFST is a hybrid model of solid tip + tubular.
It features a fast-returning blanks structure that Kamiya calls a high-speed taper.
Hybrid racing grip cork and EVA. Because EVA is slightly heavier,
control the center of gravity by bringing EVA to the rear grip . We remove weight to the limit and raise operability.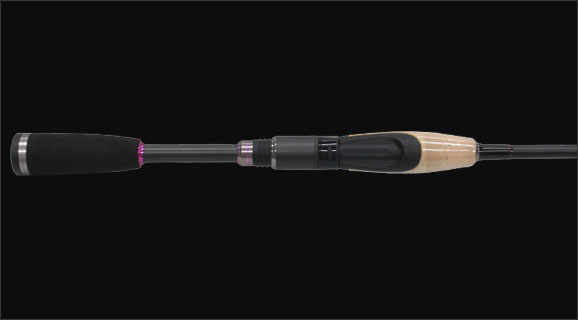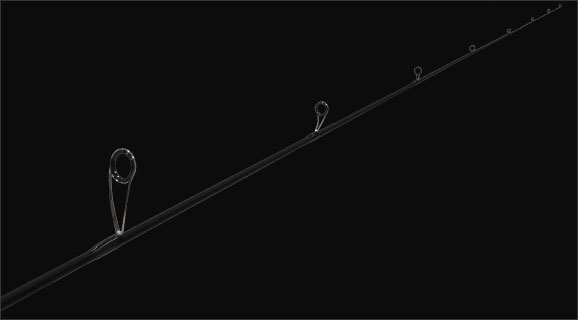 With
an unlocking structure that fixes the upper part of the reel sheet, all the blanks, corks and reel sheets are in close contact, so
there is no vibration or play, and there is a sense of security, unity and sensitivity.
According to
the characteristics of the guide rod, the balance of the blanks and the guide is
exquisitely arranged with the unique concept of Kamiya .
From the top guide to the solid tip, it is
a hybrid specification balanced with a lightweight, high-sensitivity titanium frame and a stainless steel frame that emphasizes strength to the butt.
Adopts Fujisic Ring Guide.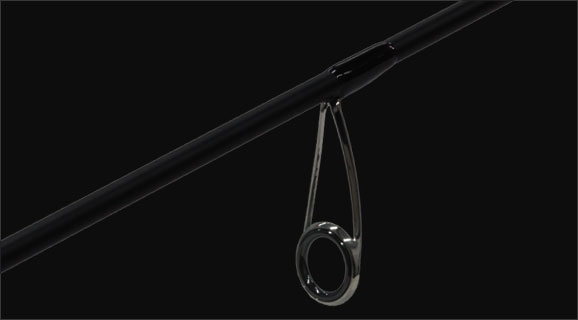 Butt Guide Reversal Specifications
Prevents interference with the guide frame due to line runaway during cast, contributing to an increase in flight distance.