The baitcasting reel "Pragger" released in 2011, a longtime dream of Smith .
In 2014, a left handle was added, and Bassars received favorable reviews, saying they were "light" and "had a long flight." However, with the aim of further improving the functions, the "Carbon Cross Drag Washer" with excellent drag- out characteristics in the drag function was adopted and launched with the cooperation of Avail.
A smoother start and a smoother response to the big fish's sudden pulls give a greater advantage to more flexible exchanges.The color is four colors of silver / S, black, silver.
 The compact body fits easily in your hand and is easy to handle. Even if you handle it for a long time, it is lightweight and reduces fatigue. Looking at the image, the side control cap looks slightly larger than the body, but the diameter is 25% larger than the standard so that you can adjust as finely as possible.

■ Main features
・ Compact egg shape design
・ 70mm power handle
・ Resin double handle knob
・ Star shape drag nut
・ Titanium coat line guide
・ Multi disc power drag
・ Solid aluminum ・ Machine cut spool
・ Minebea stainless steel ball bearing
・ Duracon Made, centrifugal brake shoe
, Avail Co., Ltd. Carbon cloth drag washer   仕

Specifications
・ Color: 4 items
Silver, Silver / S, Black, Green, Red
・ Standard weight: 229g ・ Gear ratio: 5.1: 1
・ Winding amount (nylon) : 160 yds./8 lb. 130 yds./10 lb. 110 yds./12 lb.
* The amount of thread varies depending on the line and the winding tension.
Maximum drag strength: 2.5kg · Stainless steel ball bearings: five

■ Price
44,000 yen + tax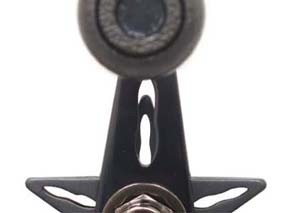 Aiming to reduce the weight as much as possible, holes were made in the handle and star drag.
But what is this silhouette? ?
Because it is a play tool, it is a gourd-shaped inner hand!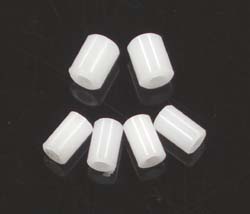 Lightweight material with excellent heat resistance, fatigue resistance and abrasion resistance Made of Duracon brake shoes
large x2, small x4 attached * 2 small x are already installed.