The F4.5-69XBJ is a versatile model for fast-moving applications, including jerk baiting, shallow/mid crank baiting, vibration plugs, and mid-sized spinnerbaits. Crisp carbon blank design delivers incredible sensitivity, transmitting even soft grass-contact feel. Careful balance encourages comfortable to use all day long.
* The photograph is a prototype.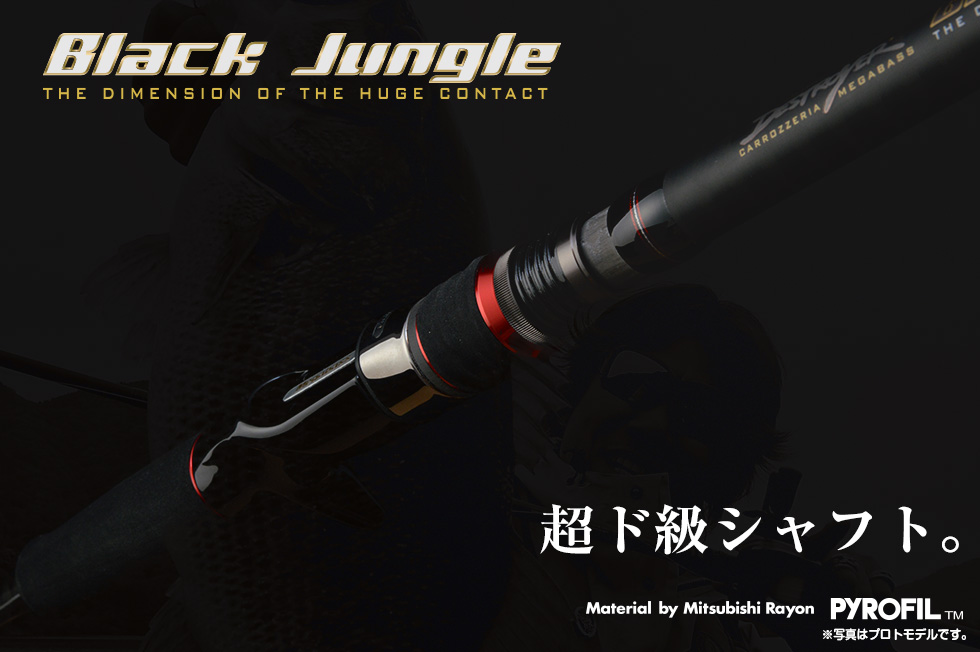 NEW model appeared in super heavy rod, black jungle! 
The NEW model debuted on BLACKJUNGLE, a genuine demon-defeated shaft that was born just to defeat Rokumaruover.
Its super-class power increases the tension as it bends, boasts a tremendous lightness that breaks the common sense standards of power game rods, high power to instantly launch destructive torque that forcibly turns the monster's head It's a rod. It is a power device that has the amazing physical ability to comfortably cross with the super beasts that live on the dark side. With the birth of the black jungle, the unexperienced zone has finally entered a reachable range. You are the next to be shocked by Beast Hunting.
->