A specialty rod with a tone that is specialized for 3-5g down shots and the use of soft baits such as Texas rigs.
A bait finesse rod that can handle rigs that are difficult to handle with conventional tubular rods more carefully.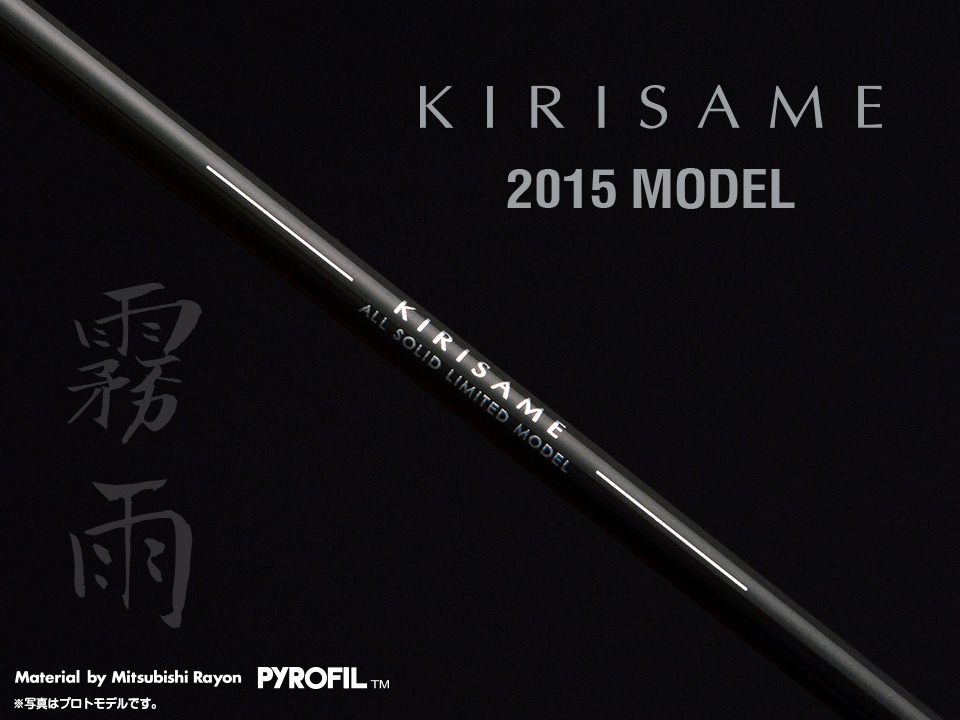 Finally here! ! Another world of ultra finesse.
Eat it. The hand-polished, extra-fine solid shaft gives you a deep big. This time KIRISAME can be used at the highest confidential level. 
Unprecedented solid rods specializing in "eating" so far, the ultra-fine blanks unleash, the torque that overflows enough to bend, and the amazing flexibility that creates supple clawfoot suspension characteristics. You don't have to dig into the deep monsters you've finally eaten. You can definitely bring it to the landing and take the tough game boldly.
The newly-developed MEGABASS ALL SOLID GRAPHITE SYSTEM, a new embodiment of Megabus, thoroughly packs the clearance between the graphite fibers with a dense multi-elastic fiber laminate, which demonstrates a dense layer of laminated fibers. The high elongation and strength characteristics create an active torque characteristic that can fully follow the increase in load attenuation.
"Hand-carving solid action", which makes sure that the picking bite that you touch, "makes it eat" and the follow-up of the tip and fastberry section is thoroughly improved, is by a skilled factory meister.
Completely hand-made with one and one exquisite tuning, KIRISAME is equipped with numerous new technologies that evoke expert anglers who have reached the heights of finesse games.
A rod to produce "results" that you want to handle at the highest sensitivity level in a tough field. This time KIRISAME will turn that fish that was not caught into a certain score.