Thumb Level: 2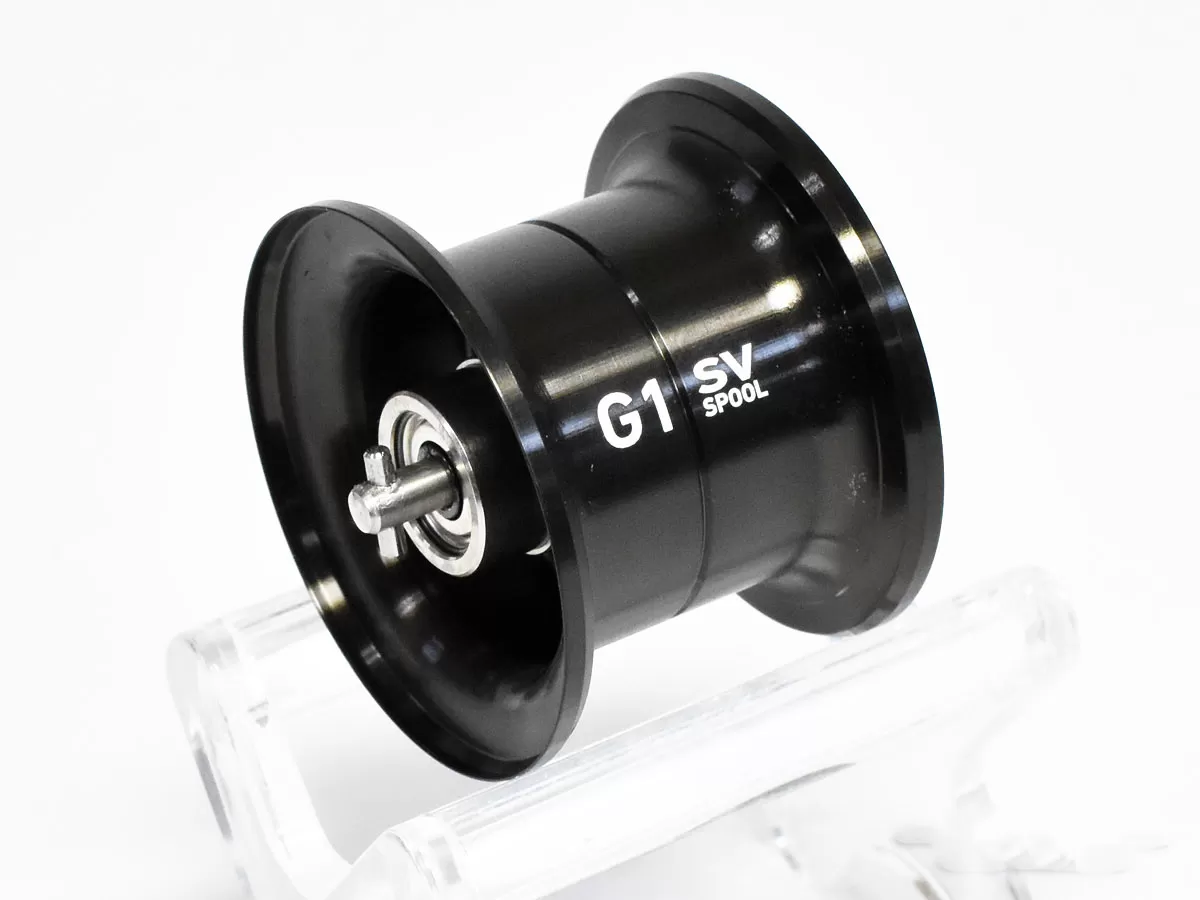 G1 duralumin to spool material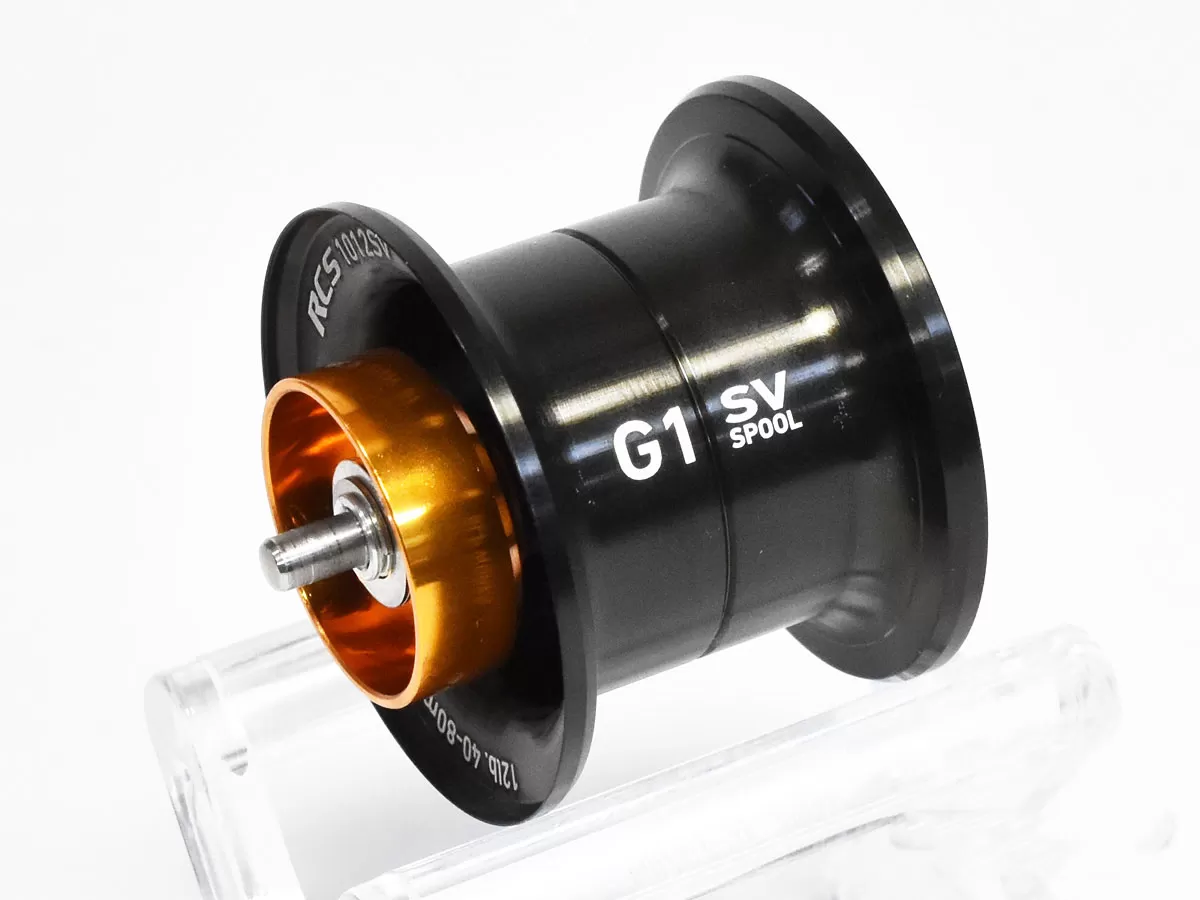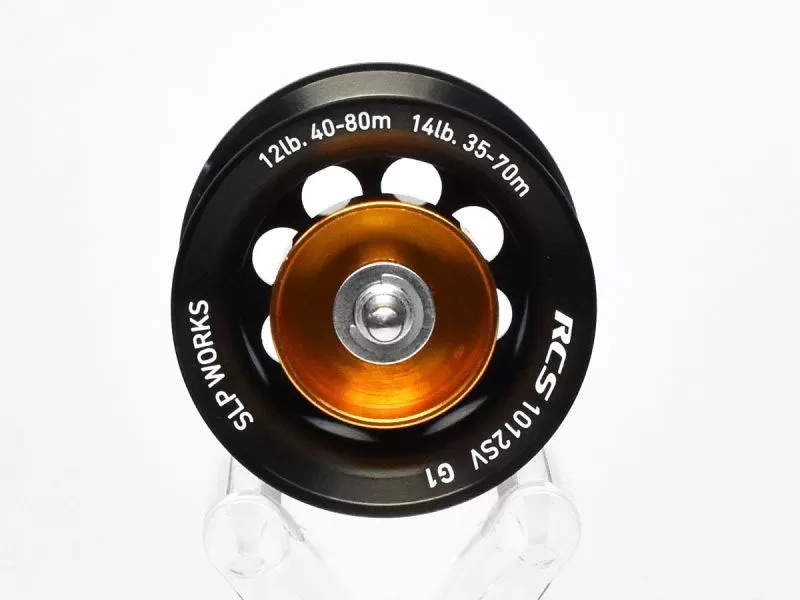 ■ Spec
・Spool weight : approx. 9g
・Line capacity : 12lb :40-80m / 14lb :35-70m (with Nylon Line)
・Diameter : 34mm
■ Compatibility
◆17 STEEZ A TW
( 1016H, 1016HL, 1016SH, 1016SHL )
◆16 STEEZ SV TW
( 1016SV-H, 1016SV-HL, 1016SV-SH, 1016SV-SHL, 1012SV-XH, 1012SV-XHL )
◆ZILLION SV TW
( 1016SV, 1016SV-L, 1016SV-H, 1016SV-HL, 1016SV-SH, 1016SV-SHL, 1016SV-XH, 1016SV-XHL, 1016SV-XXH, 1016SV-XXHL )
◆T3 BALLISTIC
( T3BLS 100H, T3BLS 100HL, T3BLS 100HS, T3BLS 100HSL, T3BLS 100XS, T3BLS 100XSL )
◆T3 BALLISTIC XS
( T3BLS 100XS LTD-Y, T3BLS 100XS LTD-R )
◆T3 100H Limited Edition
( Red, Yellow )
◆T3 SV
( SV6.3R-TW, SV6.3L-TW, SV8.1R-TW, SV8.1L-TW )
◆T3 MX
( 1016H, 1016HL, 1016SH, 1016SHL, 1016XH, 1016XHL )
◆T3
( 1016H-TW, 1016HL-TW, 1016SH-TW, 1016SHL-TW )
◆RYOGA
( 1016, 1016L, 1016H, 1016HL )
* RCS 1012 SV Spool G1 comes already equipped with 16 STEEZ SV TW "XH model".
* This G1 spool is not useful for the previous models of STEEZ because it will cause a brake force deficiency.
■ Bearing Upgrade
By replacing the original spool bearing, spool rotational performance will be upgraded.