Microcast Spool 17CRNC60RI(The spool rim level is 6.0mm.)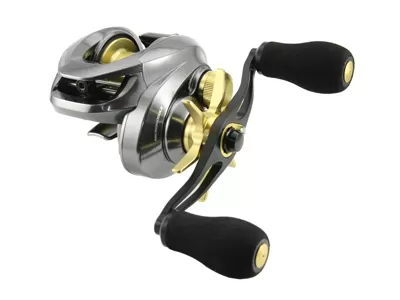 Reel: 17 Kronark MGL
0 avail product already mounted on reel
Microcast Spool 17CRNC60RI Champagne Gold
Hexagonal star drag 2 champagne gold
Offset handle STi2 90mm black
Mechanical brake knob SCPXT champagne gold
GM knob cap champagne gold
EVA slim knob

Reel: 17 Kronark MGL
Avail product already installed on reel
Microcast Spool 17CRNC36RI Red
Hexagonal Star Drag 2 Red
Offset handle LT 85mm Gunmetal
Mechanical brake knob SCPXT Red
Acrylic knob brown
GM knob cap red
 
This is a microcast spool for Shimano 17 Kronark MGL.
Light and rigid, this reel can be used for any purpose, from Makimono to rubber jigs and Texas rigs.
Shallow groove type 17CRNC36RI dares to reduce the amount of line winding, and supports casting with a low force, such as pitching and short casting, at a high level.
The deep groove type 17CRNC60RI is recommended for fishing that requires a lot of thick yarn such as big baits, frogs, and rubber jigs in Lake Biwa.

Both shallow and deep grooves are compatible with our magnetic brakes, so use them with your favorite brake system.
When using with a centrifugal brake, transplant the genuine SVS Infinity.
 
Color
│Microcast Spool 17CRNC60RI(The spool rim level is 6.0mm.)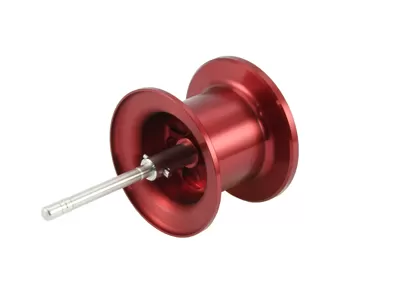 RED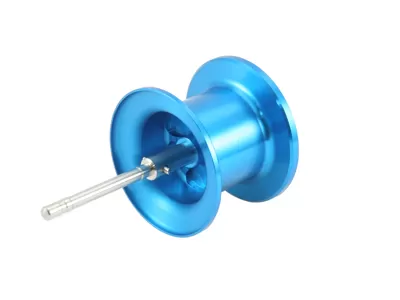 SKY BLUE
CHAMPAGNE GOLD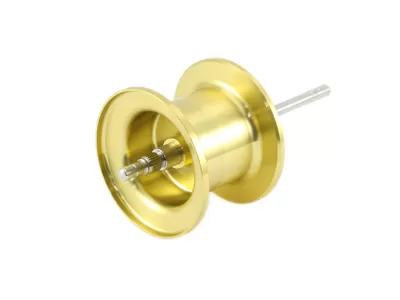 BACK VIEW
Spec
・Material Spool: extra super duralumin Shaft: stainless steel
・ Main size


Microcast Spool 17CRNC36RI
Spool rim level : 3.6mm

Microcast Spool 17CRNC60RI
Spool rim level : 6.0mm

・Compatibility
17 CHRONARCH MGL 150,151
17 CHRONARCH MGL 150HG,151HG
17 CHRONARCH MGL 150XG,151XG


│Weight

Microcast Spool 17CRNC36RI : 10.5g
Microcast Spool 17CRNC60RI : 11.0g
SHIMANO 17 CHRONARCH MGL original spool : 11.5g


* Both the genuine spool and our spool are measured without SVS.
│Line capacity
17CRNC36RI
12Lb φ0.285mm 60m
14Lb φ0.310mm 50m
17CRNC60RI
16Lb φ0.330mm 80m
20Lb φ0.370mm 65m
Measurements were made using the Fluorocarbon Line (Fluoro Value Star) of Yamatoyo Tegus Co., Ltd.
■ Notes on use
When summing with a spool rim, anodizing may occur due to friction. In particular, perform summing on the spool surface of the spool.
When winding a line on the spool, applying too much tension can cause damage. When winding a stretched line such as a nylon line, use it with a light tension.